hehehhwahhahaha.
when i can't sleep and find a computer in the room i write
so here i am
woooooooooot.
once again i am so behind in posting and pictures you have probably given up on that BUT just then i suprise you with this
my favorite pic from the new year celebrations last night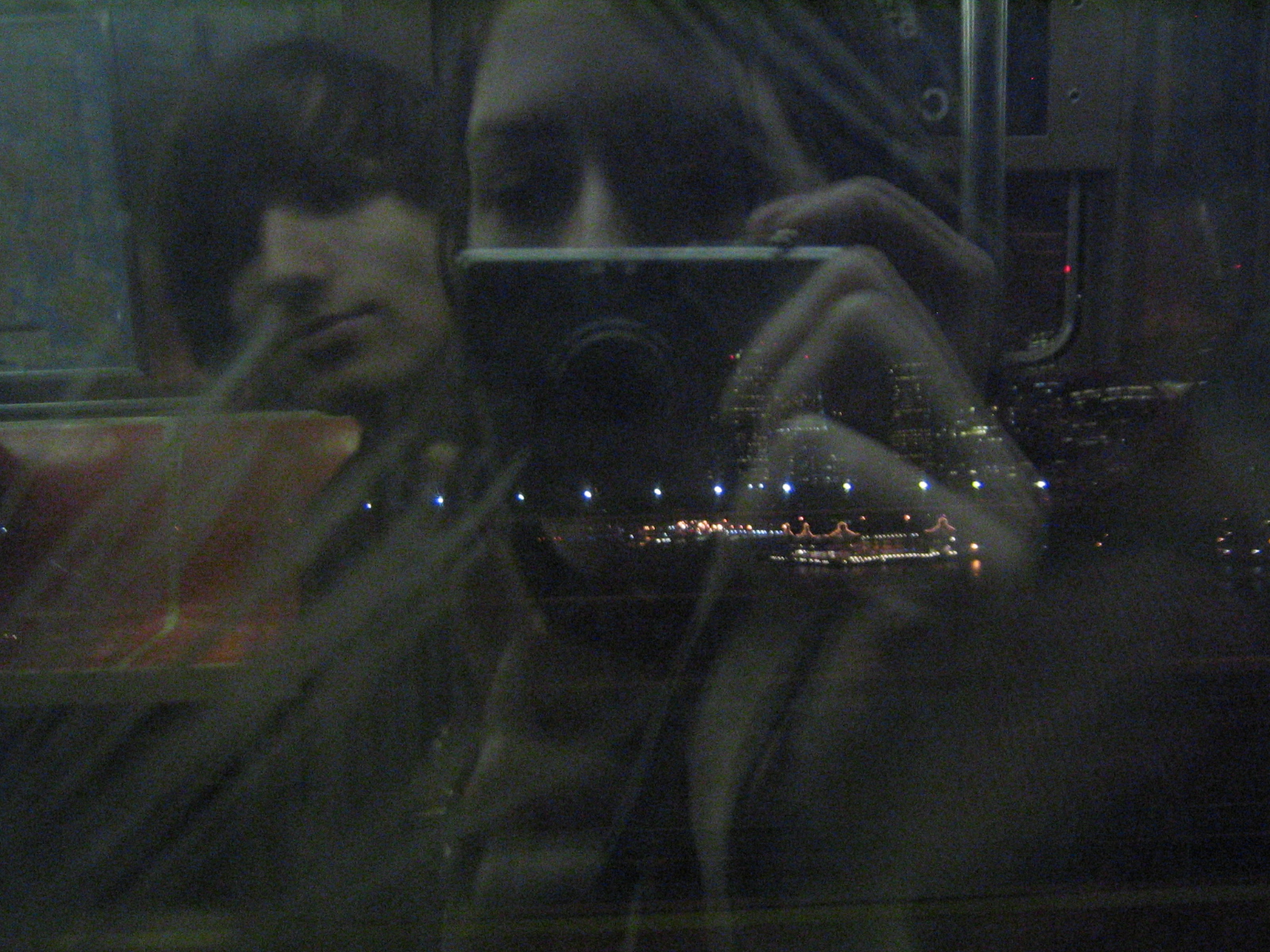 here you've got manhattan, the subway from brooklyn, my camera and keith.
it's perfect. smiles should be contagious...go on...give me one...
the night was insanely beautiful. and i didn't drink! (unless you count the coconut wahaha....) i danced and danced until i fell over and curled up with the sweetest of loveness till the weeee hours of the morning. after a 7am breakfast (seems to be my ny tradition!) i finally went to sleep at 930am then proceeded to run amok again at 2pm. woooooooooooooot.
i must say today has been a magical today.
begining the new year right, with beautiful friends and sweet love, tears of joy, dancing, sharing, laughing so much, running through the streets, taking too many pictures, playing guitar, watching movies, shopping, finding jeans long enough for my giraffee legs, getting my black onyx...
is there anything else to want? ... it's already on it's way. i know.
i just have to keep breathing...