wine in the evening...oh yeah and chocolate
went to napa yesterday
my dad and sister ended up coming into town and we had a weekend of fun
it began going to tongue and groove to see world wide spies...
my sister is CRAZY:
some people think we are twins and some can't even tell we are related, whatya think?
WWS were so fun, as always. i had much less whiskey than i usually do when i see them and noticed that they really do rock...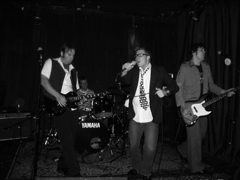 my dad, beautiful weather and wine...now you know where i get it from:
it was great to have some family time...it's so rare. but i was glad to get in salt bath and relax today. i need that...
chilling out right now. just made some portabello mushrooms with gorgonzola cheese...drinking wine...gonna head out soon to meet up with john to chat about red pants and life and the meaning of being.you know. nothing and everything at once.
i'm having the fleelting urge...i want to run off...ireland? new mexico? anywhere...where...? november...it will come. and i will let go of this distraction...and listen to the murmurs of my soul which whisper so slightly right now but get whisked away so quickly...
muse is tomorrow...
it will set my cells afire. i can't wait! i need that need it need it!
:)
i'm still flier girl. songs coming soon on the website. even if they are just rough demos...
be love today.
xo
kim
www.kimgarrison.com
www.redpantsproductions.com